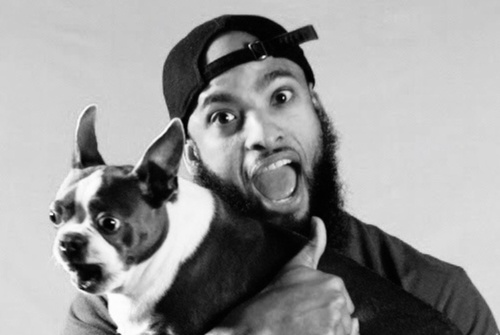 Byron Dyce II
Gym owner, strength coach
Who are you, and what do you do?
I'm Byron Dyce II, a gym owner (Bluprint Fitness) and strength & conditioning coach by trade. We help busy professionals create a socially connected & healthy lifestyle without giving up their favorite activities. We do this by following proven fitness systems and housing a network of hard working individuals who genuinely enjoy working out together. We strive to show everyday people how badass the human body is.
What hardware do you use?
Personally, I use a MacBook Pro (13-inch, 2019, Two Thunderbolt 3 ports).
Processor: 1.4 GHz Quad-Core Intel Core i5
Memory: 8 GB 2133 MHz LPDDR3
Graphics: Intel Iris Plus Graphics 645 1536 MB
In the gym, we use a Chromebox linked to two TVs with shared screens to stream videos and host the gym software. We also use an iPad linked to speakers for gym music.
And what software?
For marketing purposes, we use Photoshop and Canva to create content that aligns with our message.
For back end business analysis, we primarily use Google Drive to house all things and Google Sheets (we are spreadsheet nerds) to create "check-lists" within the business.
In the gym, we use Wodify, gym management software that allows us to consolidate everything from results tracking to point of sale functions.
What would be your dream setup?
As a person who values time more than anything, I'm always looking for ways to streamline business systems on the backend and always have snapshot of business health. My ideal set-up would be to have a platform that houses all of the following:
Gym Management (memberships, workout tracking, payroll, and point of sale)
Marketing (scheduled posts across multiple platforms)
Lead Management (automated lead follow-up systems and tracking)
Financial Analysis (revenue/expense tracking, trends, and breakdown)
Having all of the above in one place would not only make work more efficient (freeing up time), it would allow me to get a faster snapshot of business health at any given time.