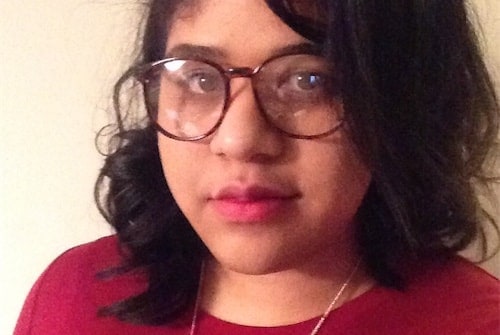 Cher Vincent
Audio producer, co-founder of Postloudness
Who are you, and what do you do?
Hi, I'm Cher Vincent. I'm an independent audio producer and the co-founder of Postloudness, a podcast collective for independent audio shows hosted by people of color, women, and/or queer identified folks. I also hosted the indie podcast Open Ended, with James T. Green, where two best friends blur the lines between fact and fiction, and host Gossip Girls, with Subi Shuh, where we discuss the CW show, Gossip Girl, from the perspective of two women of color.
What hardware do you use?
I record with a Tascam 4x4 and a Scarlett for my hosted shows in a studio space setting. In the field, I use a Zoom H5 and a Shure MV88 to capture everything from ambi in interesting places, subjects from ongoing projects, and conversations with people I meet in the world. In a pinch, I use my iPhone 6s for capturing audio, and I edit using a 11" MacBook Air. It's from 2011, and I put it through the ringer, but my buddy is my ride or die.
And what software?
I capture in-studio audio using GarageBand. I edit using Hindenburg, Reaper, and Pro Tools. I typically use Hindenburg for two-way interview audio. I use Reaper when I want to use a higher grade of mixing, and Pro Tools when I need to upgrade the condition of my audio, and create filters and soundscapes.
I have also used Sony Vegas for video/audio work, and would love to include more multimedia components to my work.
What would be your dream setup?
My current setup is nearly ideal. I work primarily at a co-working space that has two recording studios for flexibility with my needs. It's only once I leave the space, particularly at home, I wish I had a better setup, including a stronger MacBook, ideally a 15.4-inch MacBook Pro 2.2GHz Quad-core Intel i7 with Retina Display or an iMac 21.5-inch iMac 2.8GHz Quad-core Intel Core i5. I would also LOVE a microphone setup, ideally a Shure SM58.