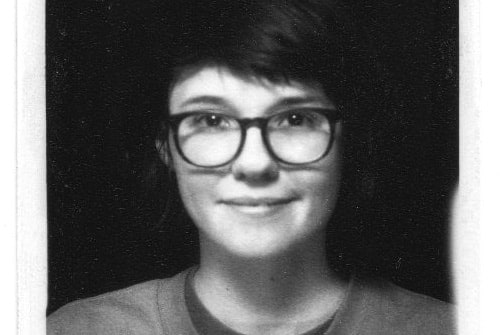 Emily Haasch
Artist, designer
Who are you, and what do you do?
I'm foremost a human, secondly an artist and finally a designer. I was born & raised in Chicago, made a stopover in San Francisco, and am now residing in NYC.
I led design at Cards Against Humanity, reimagined spaces for digital art at Electric Objects, and figured out new technologies at ustwo. I create editorial illustrations for a number of publications, including the New Yorker, Polygon, GOOD Magazine, Intercom, and Grand Circus.
I also raise marimos and do a lot of walking in my spare time.
What hardware do you use?
I tend to travel a lot, so everything has to be mobile to some extent.
I work on a 13" Apple Retina MacBook Pro, from 2015. I hate trackpads and especially hate Apple's mice, so I use a black Logitech M325 mouse instead. It's perfect for smallish hands, portable, and fairly indestructible.
I've had the same phone for the past 5 years, and just recently replaced it with... almost the same phone. I pair it with a reliable Anker PowerCore 10000mAh external battery and Panasonic ErgoFit headphones, of which have a great sonic range for the price. Tossed in a cheap but durable backpack that I like to customize with my friends' artwork, they've traveled around the world with me in more airports than I can count.
When in the office, I sometimes work from an Apple Cinema Display, and use various devices (Apple Watch, Android phones, iPhones, Android Wear, VR headsets, etc.) to test with, depending on the project. For my collages, I scan them via a CanoScan LiDE 120. At home, I rely on a Motorola SBG6580 modem / router & TP-Link AV500 extender to extract the life-giving forces of Internet out of my apartment's Internet-Hole.
Finally, when stressed about design projects, I burn sage.
And what software?
I like to keep things basic, and don't believe in superfluous or crazy-expensive software setups unless necessary. That having said, my work setups can flex based on employer or client, but here's a general overview.
On the personal end, I use LastPass as a password manager in addition to standard best practices. I'm also a heavy Tweetbot, iMessage, and Slack user. I listen to podcasts at night via Overcast.
I create product design work primarily in Sketch, with iconography and general vector illustration in Adobe Illustrator. Animation and prototyping are variable based on context / platform, but I've used Flinto, Marvel, and others in the past and have liked them well enough. Professionally, a lot of my working files are stored and shared via Google Drive. Within a technical context, I write code in Atom, push it to repos via the command line, and QA builds via HockeyApp. Fonts are accessed through FontExplorer and certain projects are managed via Trello.
For my practice as an artist, it's all IRL / analog. Pieces are usually touched up in Photoshop afterwards to remove dust and adjust color grading for a digital screen. Work is stored via Dropbox. I host and promote most of my work via Instagram. I've been getting back into using Are.na for exploration and documenting taste. Finally, I record invoices and track cash flow via Harvest.
What would be your dream setup?
My dream setup would be to have both a quiet studio overlooking a foggy beach, and a more responsible American president.