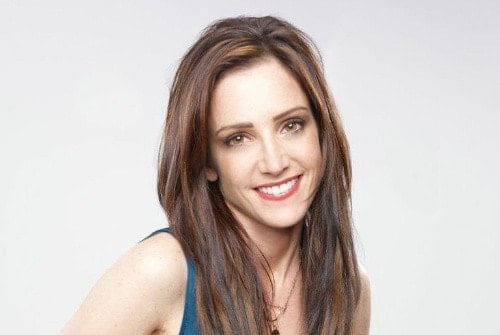 Emily Morse
Sexologist, podcaster
Who are you, and what do you do?
I'm Dr. Emily Morse, sexologist and host of the Sex With Emily podcast and radio show. I launched it in 2006 in my living room by interviewing people about their sex lives and relationships. Soon after, I was asked to do my radio show live on CBS Radio in San Francisco and on Sirius/XM.
I co-authored the book Hot Sex: Over 200 Things You Can Try Tonight and created 3 iPhone apps: Kegel Camp, Emily's Sex-Drive and 101 Sex Tips from Sex With Emily. I'm also a weekly guest co-host on the nationally syndicated Loveline radio show with Dr. Drew Pinsky and Mike Catherwood.
What hardware do you use?
I've been a Mac person for a long time. I just got the 13.3-inch MacBook Air. I wanted to get the 11 inch because I take my laptop everywhere but the screen was just too small. I have an iPad from 2012, but I don't use it often because I write so much. I haven't been able to make the switch - I even tried out a few keyboards for the iPad, but I haven't found any that worked for me.
I have the iPhone 5s and I'm essentially glued to my phone. I have chargers in every room of my home, my office, and my car so I never have to run out of battery. I'm thinking of buying the Mophie, but it just seems like another thing to charge, though I'm sure it would make life easier.
I record my radio show in the Loveline radio studios. I just got an Apogee Microphone for recording podcasts from my iPhone or laptop.
And what software?
Everything in my life is run through email. We use Google Docs and Google Calendar in the office.
We're always on social media, and use Hootsuite to manage Facebook and Twitter. For managing projects in the office we use Basecamp, after searching for the "perfect" project management software which I'm convinced doesn't exist.
My browser is Google Chrome, and we use Dropbox and Libsyn for hosting podcasts. I use Adobe Audition for editing.
What would be your dream setup?
A dream setup would be to have a recording studio attached to my office, with an engineer there full-time so I can just run in and do my show anytime I want.
It always seems like I'm running out of space for photos and videos on my phone and laptop, so would it would be ideal to have infinite memory on everything I own.