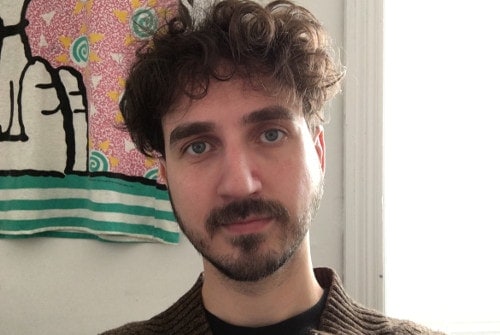 John Karel
Freelance computer animator
Who are you, and what do you do?
I'm John Karel. I'm primarily a computer animator. I make GIFs and animated videos for a living, working as a freelancer.
What hardware do you use?
My main computer is a Late 2013 iMac. I alternate between an Apple Bluetooth keyboard and a Logitech wireless solar keyboard for when i need a number pad. My mouse is the Logitech MX Master, which if it broke today I would buy a new one tomorrow. I also have a Microsoft Surface Pro 4, which I use mainly to draw on. My phone is an iPhone 6s.
I used an art supply store gift certificate to buy a bunch of Copic Markers last year but have hardly used them... have been really meaning to make some drawings with them though.
And what software?
For 3D modeling and animation I use Autodesk Maya and Blender (separately, not both on one project). For video editing I use Apple's program Motion and Adobe Premiere. For drawing I use Adobe Photoshop and Illustrator. My goal is to drop both Maya and Motion from my workflow though and only use Blender and the Adobe suite in the future.
What would be your dream setup?
My dream set-up would be a large room with large windows. A dual monitor set-up with a computer more substantial than an iMac. Surrounded by houseplants and a water cooler.