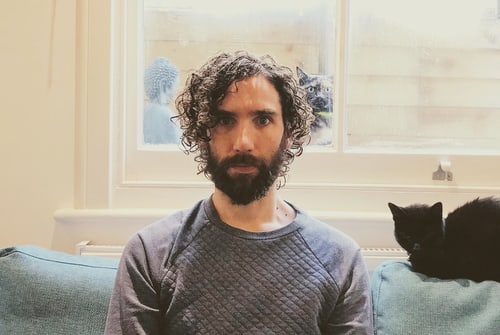 Jordan B. L. Smith
Researcher, music information retrieval
Posted in audio, mac, researcher
Who are you, and what do you do?
I'm a researcher in the field of Music Information Retrieval, which is basically AI for music. Speaking broadly, we want to create systems that can understand music the way humans do.
My research deals with detecting and modeling repetitions in music. It's long been a very abstract problem to work on, but I've helped create some fun applications: most recently, I made Unmixer, which will extract loops from whatever song you upload. The CrossSong puzzle was another fun app, and relates to an important hobby of mine: word puzzles, especially cryptic crosswords.
What hardware do you use?
And what software?
Let's start with to-dos. I am always interested to know how other people do theirs, but I always revert back to a simple Google Doc titled "To Do" that I can rewrite and restructure ad hoc. Nothing could be more flexible or simple, and it keeps a version history, satisfying me urge to Save Everything. It doesn't have "checkboxes", but I don't write to-do lists for the frisson of crossing out items. I write them to remind myself of my goals and obligations, and to split up daunting projects into bite-size tasks. And, when my motivation is lagging, my to-do list gets filled with regular-life things (do the laundry, go to the gym, send birthday email) to remind myself to disconnect from my research-focused to-do list and do some life stuff.
So yes, I use Google Docs for my to-do lists and any collaborative writing. Moving swiftly onward:
These two command line tools aren't needed on a daily basis but they do some very heavy lifting from time to time:
Finally, for writing cryptic crossword clues, I rely heavily on:
I post the puzzles on a WordPress blog.
What would be your dream setup?
I pretty much had my dream setup working in Japan at AIST with Prof. Masataka Goto: