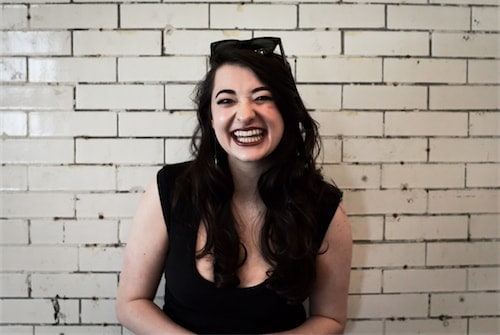 Karlee Esmailli
Head of Accounts (Blackbox, Cards Against Humanity), writer
Who are you, and what do you do?
I'm Karlee Esmailli. I'm the Head of Accounts at Blackbox and Cards Against Humanity. I'm also a writer and video game degenerate.
What hardware do you use?
For work, I use a Mac and an iPhone, but I don't know what kind of Mac or iPhone!! Don't ask me!! I'm all about my bullet journals.
For fun, I adore the Womanizer Pro40 Sensual Pleasure Enhancer in Magenta and the Nintendo Switch.
And what software?
WORK STUFF
TO PREVENT ISIS FROM HACKING ME
FOR MY SMUTTY ART
FOR BEING AN ADULT
What would be your dream setup?
I'd love to be left alone with my cat and boyfriend on top of a mountain. We'd have perfect fiber internet and each day a young child from the village would bring us fresh tomatoes and baguette and cheeses from the mountain cows. I'd write with a nice clacky keyboard.