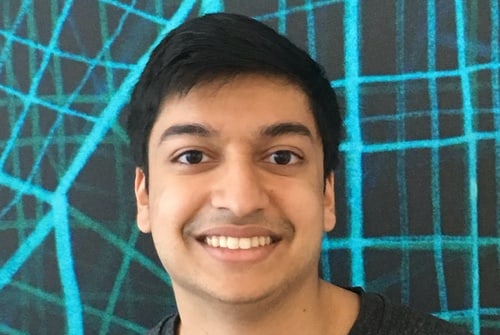 Neal Agarwal
Creative coder
Who are you, and what do you do?
I'm Neal Agarwal and I spend most of my time working on neal.fun. It's a site where each page is a different creative exploration. Popular pages on the site include one that lets you spend Bill Gates' money and another one that gives an interactive view into the universe. I also post weird web experiments on Twitter and run a site called Just For Fun that features creative projects on the web.
What hardware do you use?
I have a MacBook Pro (15-inch) and a pre-built desktop that I should probably replace. I'm not really much of a hardware guy so I just get what everyone else says to get.
I usually don't fall-in-love with physical products, but the exceptions are my iPhone XS, my Panasonic Earbuds and my Buffway wallet.
I also have:
Logitech mouse/keyboard.
1 monitor setup (like a caveman, I know).
A fidget spinner that helps me debug (way better than ducks imo).
And what software?
For coding I use Visual Studio Code and primarily Chrome during development. I use Photoshop and Illustrator for making designs/mockups. Recently I came across photopea.com and I love using that instead of Photoshop for simple tasks.
I've completely switched to Notion for creating documents and taking notes because it's so good. I'm also listening to Spotify pretty much all day. To record my silly Twitter videos I use Bandicam and GifCam. I use Pocket to save articles/links and the Kindle app on my phone to read all my books.
In terms of libraries/frameworks, all my websites use a stack of React, Node.js and MongoDB. I host pretty much everything on Netlify because it's so easy and I've been a customer for years.
What would be your dream setup?
I'm a minimalist at heart and my dream setup would be the fewest things possible. Ideally my setup would be invisible to me and I could focus entirely on the creative stuff.
I think I'm getting pretty close to that dream! My only pain point is that I think I'm paying too much for services and the lock-in has me worried. Luckily there seems to be a lot of open-source alternatives out there so I'll start trying those.