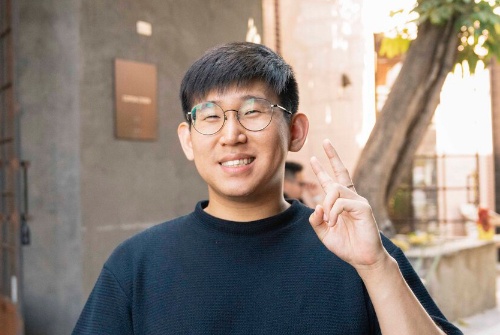 Tae Ha Kim
Streamer, mechanical keyboard enthusiast
Who are you, and what do you do?
My name is Tae Ha Kim and I am currently a full time YouTuber and Twitch streamer that creates content for the custom mechanical keyboards scene and hobby.
I used to be a software engineer at IBM before pursuing content creation full time. Some of the content I create involve livestreaming the build process of assembling a custom mechanical keyboard, tutorials, and reviews. I've had the opportunity to work with many high profile streamers and gamers as I've gained traction.
What hardware do you use?
I am primarily a PC user as a Twitch streamer and use Adobe for all my editing. Here are my PC specs (list is missing my primary monitor which is a Dell UltraSharp 32" UP3216Q.)
As for keyboards, I rotate through the plethora of keyboards I use about every 2 weeks. My current mice of choice are the Logitech MX Master 3 for productivity and the Logitech G Pro Wireless for gaming. I haven't dived fully into the audiophile world yet but when it comes to listening, I use the Ultimate Ears UE LIVE CIEMs.
I'm pretty serious when it comes to video production so I've collected my fair share of equipment over the years. I currently stream using the Sony A7R III and A6500, but recently picked up a Canon C200 to start creating professional YouTube videos. I've been a self-taught photographer before entering the video space and have a selection of lights ranging from the Aputure 120D and other Aputure lights to recently picking up some Astera light tubes. As a content creator who also live streams for many hours every day, ergonomics were important to me and a standing desk was a must, for which I went with the Uplift V2 as my choice. As for my chair, I fortunately had a friend who was able to get me a brand new Herman Miller Aeron for half the retail price.
And what software?
I use Adobe Creative Cloud offerings for all my editing! I stream using OBS and StreamElements.
Other software that I use daily include Sublime Text (which I use for basic jotting down of notes and some light programming here and there), Discord, QMK (open source software for remapping keyboards), VIA, Spotify, as well as some gaming here and there.
What would be your dream setup?
My dream setup would be to have an even stronger computer with a higher end monitor dedicated for gaming and probably an Eizo monitor for colorgrading. You can never have too much camera gear and I would love to own the new Canon C500 MKII that just came out!
Also can never have enough lighting and lenses. I would love to dive deeper into the audiophile space and try out more high-end headphones and in ear monitors (can't really name specifics as I'm not too aware of what's even out there.)